Form Mass Production Capability
Since 1960s, vehicles had been manufactured in large quantity and the largest car manufacturing base was built, which contributes to rapid development of Shanghai Automotive Industry.

In 1964, the brand of Phoenix was converted into Shanghai. The annual production capacity of Phoenix was 5000 cars in 1975. Shanghai became one of the largest passenger car manufacturing bases in China.
In 1960s and 1970s, a series of vehicles such as Jiaotong 4-ton trucks, 15-ton tilting heavy-duty trucks, 32-ton mining dump trucks, three-wheel 58-I-model vehicles, 2-ton light trucks and buses were manufactured in mass production.
Since 1960, Shanghai Xingfu 250 motorcycle had been serialized and became dominant products in the market.
The first bus was made by Shanghai Bus Factory in 1957. In 2000, Shanghai Sunwin Bus Co. Ltd. , a joint venture company between SAIC MOTOR and Volvo Bus Company, was established.
From 1950s to 1970s, Shanghai successfully trial-produced and brought into mass production of walking tractor Model Gongnong-7, wheeled tractors Model Fengshou-35 and Model Fengshou-45.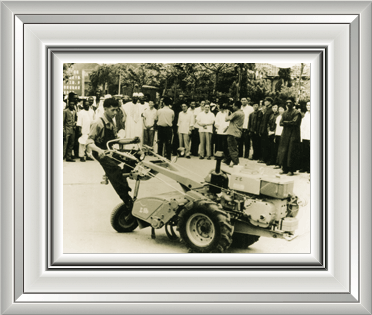 On June 26, 1973, Deng Xiaoping and the president of Mali paid a visit to Shanghai Tractor Factory and appreciated the performances.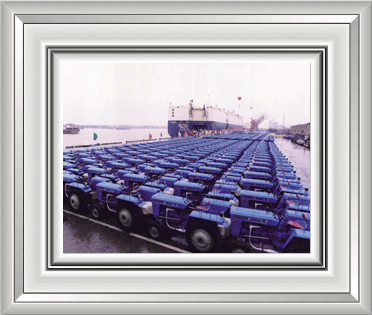 Shanghai Tractor Factory (the present Shanghai Tractor and Internal Combustion Engine Corporation) was the leader in domestic market for its tractor Model Shanghai-50 and had exported quite a number that Model in batches.
In 1990s,SAIC MOTOR set up a joint venture called Shanghai New Holland Tractor Corporation with the Italian firm New Holland.