Industry scale
With world-advanced car manufacturing capability, SAIC MOTOR has turned automotive industry into a pillar industry in Shanghai and has evolved into a representative of Chinese automotive industry groups.
Development Goals
A pillar industry of Shanghai—— In 1987, Jiang Zemin, then Mayor of Shanghai, declared that the automotive industry would be the top pillar industry in Shanghai.
Pep rallies were held on Feb. 28, 1991 and Jan. 18, 1992 to highlight the goal. Zhu Rongji and Huang Ju, then the top officials in Shanghai, addressed the rallies respectively.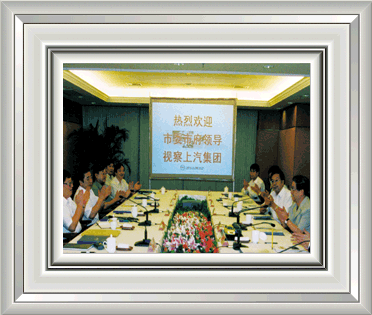 An annual output of 1,000,000 vehicles—— on July. 25, 2002, Huang Ju, then secretary of the CPC Shanghai Municipal Committee, went to SAIC MOTOR, and gave full recognition to SAIC MOTOR's three strategic goals in 2007:
an annual output of 1,000,000 vehicles,one of world's top 500 enterprises,an annual output of 50,000 vehicles with self-owned brand
Multi-branding strategy
By the end of 2012, SAIC MOTOR has 15 brands covering all domestic segments.
The strong parts and components supply system
SAIC MOTOR owns the largest automotive parts manufacturing base and the most competitive automotive parts supplying capability in China.
In April 2009, Hua Yu Automotive Systems Co., Ltd was listed in Shanghai Stock Exchange(600741).By 2012, Hua Yu had become the largest comprehensive automobile parts company listed in the domestic A-shares stock market.
The automotive parts companies of SAIC MOTOR support more than 60 domestic automobile companies.
In 2012, the revenue of SAIC MOTOR's parts and components sector reached 147.8 billion yuan. Its export reached 189 billion USD.
Strong Technology Competence
Component enterprises of SAIC MOTOR
National level Tech center - 5,Municipal level Tech centers - 14,National level high-tech enterprises - 22,Patents owned - 678 items,National and municipal level Technology Advance Prizes - 106
Yanfeng Visteon has become the leading supplier in the domestic market.

SAGW and UAES have the Advanced Technology Development Capability.

Shanghai Sanden Behr Automotive Air Conditioning Co. Ltd. developed the High-tech Swivel-plate Variable Displacement Compressor and owned 33 patents.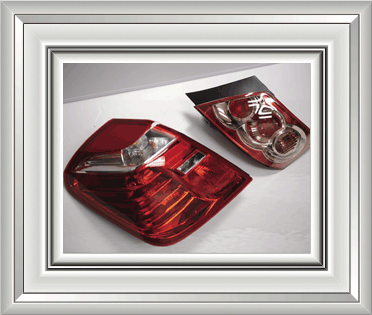 Shanghai Koito Automotive Lamp Co. Ltd. First developed the LED Brake Light, HID Front Light and AFS Self-adapting Front Light System.
The excellent Performance of development


SAIC has developed from a small, discrete and less advanced business into one of the pillar industries in Shanghai, making itself the largest automotive group in China as well as one of the world's Fortune top 500 companies.