Full support to Major Events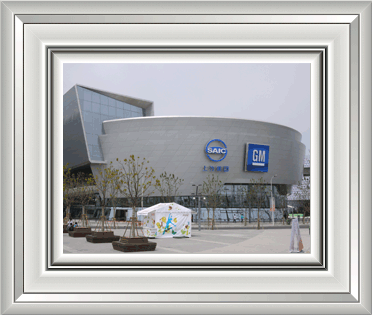 Joining hands with Shanghai GM, SAIC MOTOR is honored to be a global cooperation partner of Shanghai 2010 World Expo.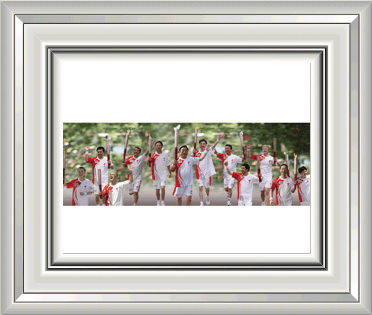 Shanghai Volkswagen contributed to the Special Olympics, and together with Volkswagen AG, became the cooperation partner of Beijing 2008 Olympics and Paralympics.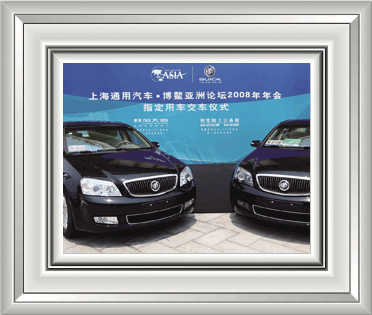 Shanghai GM provided designated vehicles for the Shanghai APEC Forum and Boao Forum For Asia.
Full Promotion of Public Services
Scientific Aspect
The year of 1996 witnessed the establishment of Shanghai Automotive Industry Scientific Research Foundation to support scientific research institutions of universities. A number of projects were awarded the Scientific Development Awards on the state, ministry and municipal levels.
SAIC MOTOR, together with 9 leading universities, has established 17 Engineering Research Centers, acting as a significant platform for Academia-Industry-Research.
Engineering Centers Established by SAIC with the Cooperation of Prestigious Universities.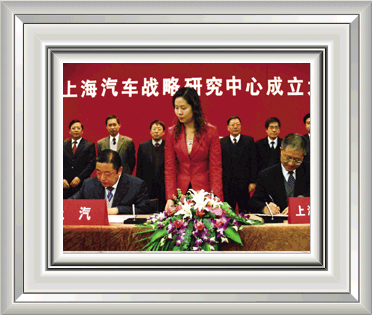 In 2006, SAIC MOTOR, together with Shanghai Academy of Social Sciences, founded Shanghai Research Center on Automotive Strategy.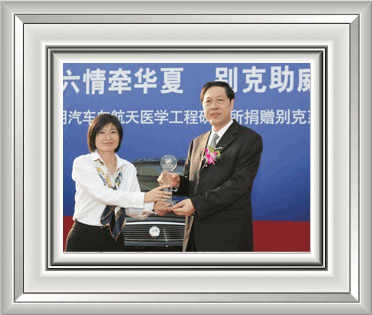 In 2006, Shanghai GM undertook an activity to offer Chinese astronauts Center with Buick cars as gifts.
Educational sector
In 1993, SAIC established the Shanghai Automobile Industry Education Foundation, the ever first education foundation created by an enterprise in China. It has supported many universities to accomplish education and research programs.
SAIC MOTOR has financed the construction of 52 hope primary schools in the disadvantaged areas throughout 20 provinces.
SAIC Motor and China Welfare Institute held series of activities named as "Growth and Imagination-Chinese Children's Journey to Environmental Protection"
Shanghai Volkswagen helped thousands of primary schools to subscribe to Children's publications for several consecutive years.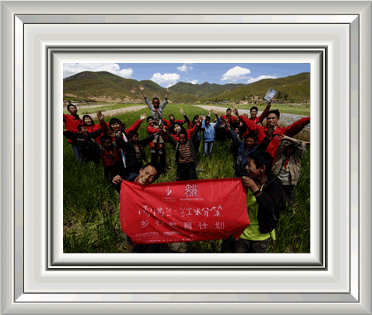 Shanghai GM executed the"Chevrolet Red Chalk Volunteer Teacher Plan" to support the construction of rural education.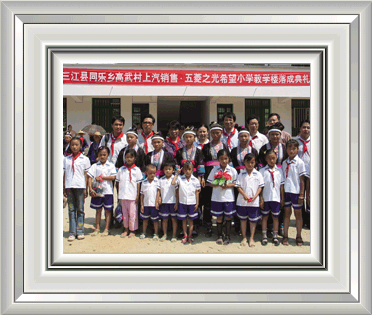 SAIC-GM-Wuling donated to Liuzhou Charity Center to finance Chunlei Class in Sanjiang County.

SAIC Motor Passenger Car Company launched an activity with the theme of "Sunshine, Love, Society" to support poor students across China.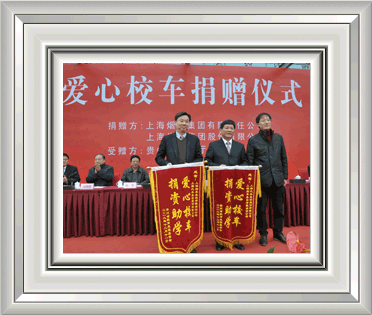 SAIC Motor Commercial Vehicle Co., Ltd donated Maxus Datong V80 school buses to middle schools, primary schools and kindergartens in 8 provinces such as Guizhou, Fujian, Sichuan, Yunnan provinces, etc.
Culture and Health
Sponsored Shanghai Symphony Orchestra for several times in 1990s.
Provided long-term finance to the Medical Institutions like Shanghai Zhongshan Hospital.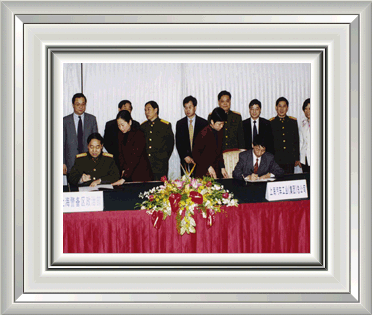 SAIC MOTOR has support the Art Troupe of Shanghai Garrison Command for many years.

SAIC MOTOR financed Liu Haisu Art Museum for several consecutive years and jointly hosted activities.
SAIC Motor helped to build an exhibition gallery of "Excellent 8th Company (military unit)".
Sports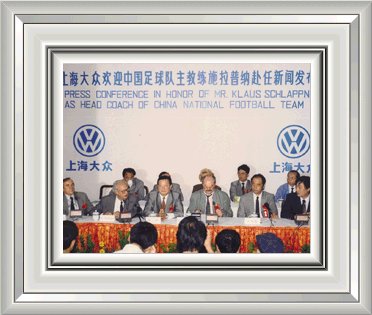 During the 1990s, Shanghai Volkswagen advocated to set fund for the revitalization of Chinese Soccer.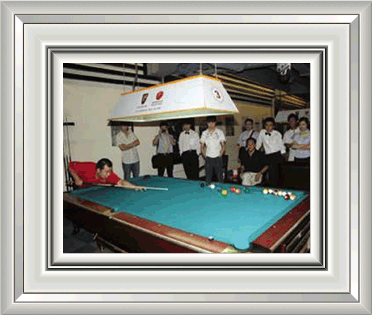 SAIC MOTOR Passenger Car subsidiary sponsored Roewe Snooker Tour in 2007.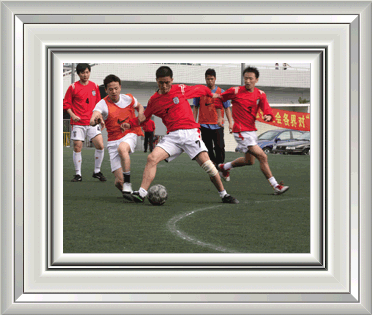 Since 1996, Yanfeng Visteon Automotive Trim Systems Co., Ltd has sponsered "Yanfeng Cup" Shanghai staff five-person-system Football Championship every year, which has been one of the league matches for Shanghai citizens today.
Charitable Activity——Ready to help out

SAIC MOTOR donated generously in flood relief, SARS campaign and other disaster relief activities.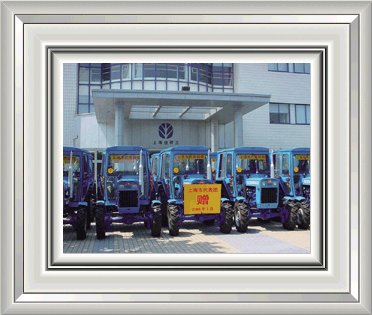 SAIC MOTOR donated a number of agrimotors to Xinjiang and Tibet in support of the agricultural development of areas inhabited by ethnic minorities.
SAIC MOTOR helped Zhongxing Town of Chongming County to eliminate poverty and build new countryside.

More than 2000 Youth League members of SAIC took an active part in the marrow donation activity, and five have succeeded in getting paired.
SAIC Motor Passenger Car Company, together with the China Foundation for Poverty Alleviation launched a plan of "Roewe 5.12 small credit fund" to support students and startups in the earthquake disaster area.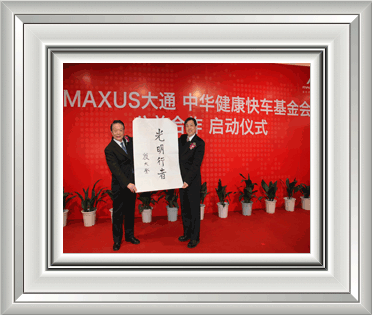 SAIC Motor Commercial Vehicle Co., Ltd, together with Lifeline Express, helped tens of thousands of people regain their sights, and donated Maxus Datong V80 light vans to Shanghai Charity Foundation and Yushu Autonomous Prefecture of Qinghai Province respectively.

On 17th April 2009, groundbreaking ceremony of the SAIC -GM Pavilion was held in Puxi Park zone of Shanghai World Expo Planning Zone.

On 15th April 2010, Shanghai 2010 World Expo Science and Technology-New Energy Vehicles Delivery Ceremony was held at the south plaza of the China Pavilion in Shanghai Expo Park with the theme of "Green Transportation, Cleaner World Expo", marking the start-up of Shanghai World Expo new energy vehicles demonstration operations.
On 1st May 2010, the opening ceremony for the SAIC -GM Pavilion was held at Puxi World Expo Park.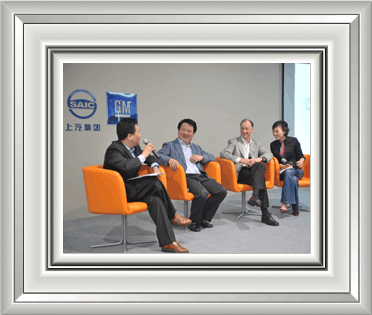 On 12th June 2010, a special event" Drive to 2030" was launched at SAIC -GM Pavilion.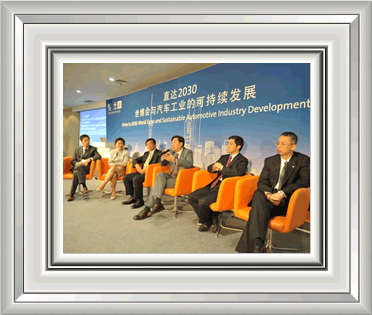 On 15th October 2010, SAIC and GM held a summary forum with the theme of "Drive to 2030: World Expo and Sustainable Automobile Industry" at the SAIC -GM Pavilion.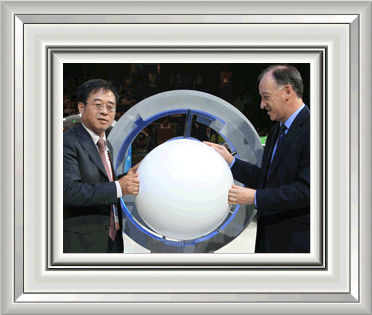 On 31st October 2010, closing of the SAIC -GM Pavilion was held at the main exhibition theater.

During the Shanghai World Expo,around 2.17 million tourists from home and abroad visited the SAIC-GM Pavilion.Over 40 honors were granted to the Pavilion. SAIC -GM Pavilion was voted "the most favorite corporate pavilion"
The volunteers composed of SAIC's employees devoted themselves to 2010 Shanghai World Expo.
On 5th January 2011, as the one of the partners of Shanghai 2010 World Expo, SAIC won the highest honor of "China Shanghai 2010 World Expo Special Contribution Gold Award".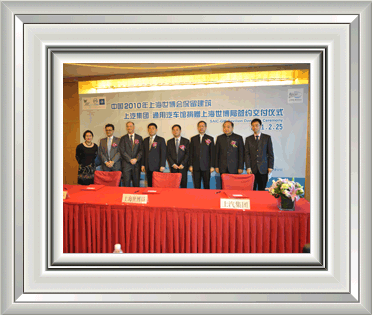 On 25th February 2011, as one of the preserved buildings for the Shanghai 2010 World Expo, SAIC -GM Pavilion was donated to the Bureau of Shanghai World Expo Coordination and held signing and delivery ceremony.

During the Shanghai World Expo, more than 200 million visitors transported by 1125 new energy vehicles made by SAIC Motor, covering mileage of 12.42 million kilometers.