SAIC Motor launches new mobility service brand
November 12, 2018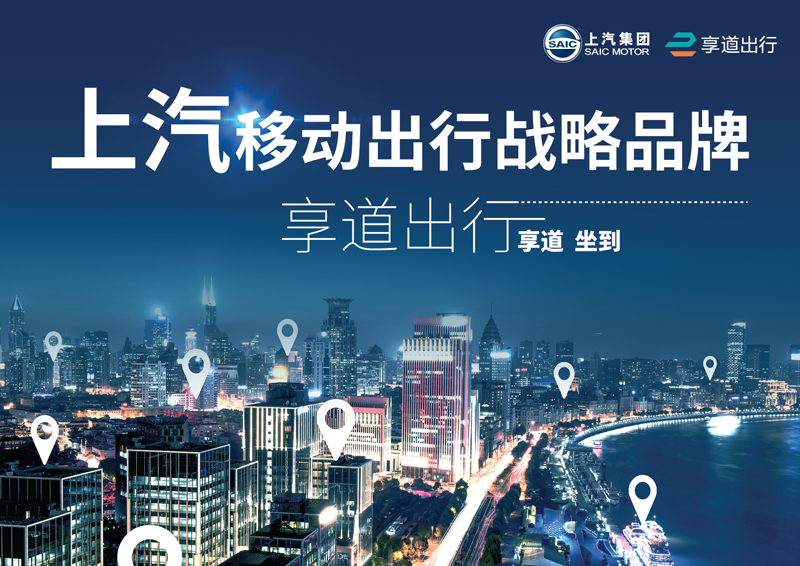 SAIC Motor Corporation Limited (SAIC Motor for short) announced on Nov 12 that it would launch a new mobility service brand, Xiangdao Chuxing, to explore the online car-hailing market as a strategic move in pursuing the auto-sharing trend and advancing its innovation and transformation. By leveraging its advantage in the whole auto industry chain and strictly observing its management rules, SAIC Motor has been vigorously developing its online car-hailing business to provide a safe, efficient, comfortable and convenient experience for consumers, and to speed up its transformation into a comprehensive provider of auto services and products.
With an advantage in the whole auto industry chain, a world-class management system, and abundant experience in the time-share car rental business, SAIC Motor has managed to provide differentiated mobility services. By integrating resources in the whole industry chain of SAIC Motor, Xiangdao Chuxing will provide a comprehensive solution that covers every aspect of the online car-hailing service, from technology support, vehicle operation, car maintenance and credit financing to insurance; the world-class management system that SAIC Motor has developed during its long time operations will guarantee the high-quality service provided by Xiangdao Chuxing. SAIC Motor has accumulated abundant experience in mobility services – its Global Car Sharing and Rental Co is currently the world's largest company in the new-energy-vehicle car sharing and rental businesses, with 32,000 licensed cars operating in 62 cities across the country, and one order handled every second on average. In addition, as a leading State-owned company, SAIC Motor makes safety a top priority in its online car-hailing business and has established a set of mechanisms to guarantee the safety of both drivers and passengers.
As the mobility market matures, consumers are more and more eager for high-quality mobility services. Xiangdao Chuxing will soon put its tailored taxi services in a trial run to develop a reliable mobility service platform that is safe, efficient, comfortable, convenient and in conformity with the regulations of the online car-hailing industry.